Crowd2Map Tanzania has been mapping rural Tanzania into OpenStreetMap since October 2015. We have trained over 14,000 remote mappers from all over the world to map from satellite images and over 3000 field mappers to add their local knowledge to these base maps, mostly using the free smartphone app Maps.Me.
You are welcome to join us – click here!
We have also set up Youthmapper chapters in 7 different colleges in Tanzania.
Having better maps is vital in the fight against Female Genital Mutilation (FGM) and to help community development. We support many grassroots organisations in rural Tanzania, such as Hope for Girls and Women Tanzania, to use maps and data collection to make themselves more effective.
Crowd2map was founded by Janet Chapman, Chair at the Tanzania Development Trust, and Egle Marija Ramanauskaite after they met at the Mozilla Festival 2015 and began exploring ways to make areas of Tanzania more accessible through mapping. (Egle left the project in 2017 due to pressures of work.)
---
Key members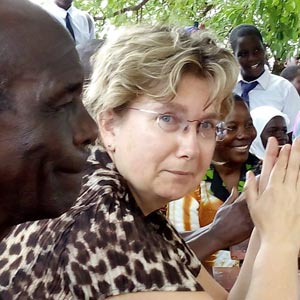 ---
Gabor Bakos, GIS Data scientist
Gabor joined Crowd2Map with the vision and drive to improve upon our Non-Profit Organization, and focused on developing the organization with experience and integrity.