By Herry Kasunga
We recently shared news of the training of 59 Digital Champions in Butiama District, Tanzania. In total in June, we managed to train 151 new Digital Champions, made up of both male and female local volunteers who are fighting FGM and GBV. This training was made possible with support from UNFPA Tanzania.
Masanga Center managed to recruit the Digital champions in Tarime District meaning each village will have one Digital Champion. They will be responsible for educating girls and women in their villages about the impact of Gender-Based Violence (GBV) and Female Genital Mutilation (FGM).
The Digital champions were given Smartphones for the purpose of using apps such as ODK and maps.me. ODK is used for reporting GBV cases happening in their villages, with the data then submitted to Masanga Center and the Gender Desk Police for investigation and rescue of girls, if required.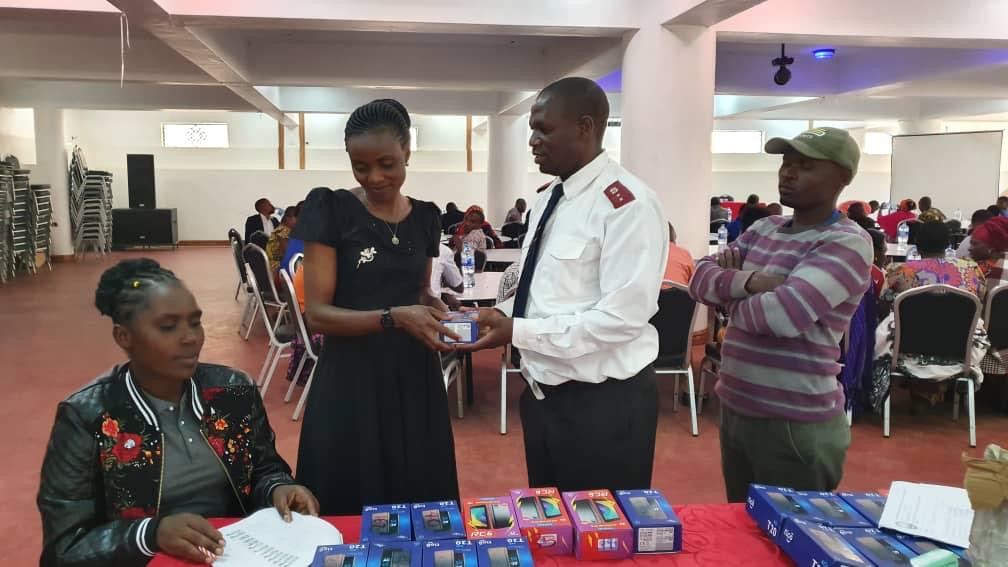 Maps.me is used for mapping their village's features such as hospitals, clinics, pharmacies, schools, Police stations, Churches, and safe places around their villages. We also formed a WhatsApp group for all attendees, as a way of the Digital Champions communicating with one another.
In attendance for the training were Tarime District Social Welfare and Tarime Gender Desk Police which also trained the Digital champions on GBV and shared their experiences. There were also churches leaders in attendance.
The training was conducted over four days (22nd – 25th June 2021) and we separated the attendees into two groups with each group attending for two days.
In Tarime, Digital Champions are made up of a mix of both men and women. This allows men to participate in fighting against GBV and FGM and support their women and girls. Traditionally, FGM is conducted to ensure a higher dowry for the family when a daughter is married, so educating both the men and women in families ensures the practice is more likely to be discontinued. Men are increasingly turning their backs on FGM and we have seen cases of fathers and uncles removing their children temporarily from the imminent risk of FGM. There is, of course, a lot more work to be done.
If you're interested in becoming a Crowd2Map virtual volunteer – contributing from anywhere in the world with an internet connection, you can find out more about our work here.